Welcome to the mystical realm of Kissimmee property management magic, where real estate investors can transform their investments into glittering goldmines. You bought your vacation rental home in Kissimmee; you were promised the world! Sadly, you were delivered a balloon on a string. How do you change your nightmare back into the dream? If you're looking for the best property management in Kissimmee, call McCormack Realty & Renters Choice Homes for free advice at 407 933 2367 or in the UK at 0161-300-9595.
You invested in Kissimmee, Florida, because it is a charming city in central Florida known for its proximity to world-famous theme parks and many outdoor activities. The weather is good year around, and it seemed like your perfect home away from home. The city attracts millions of tourists annually, making it an ideal location for property investment. However, to truly unlock the potential of your Kissimmee investment, you'll need to master the art of property management magic and learn how to make sensible returns on your investment. Worry not, for this guide to the best property management magic in Kissimmee will reveal the secrets to turning your property investment into a gold mine, from tenant management to maintenance and everything in between!
Property Management Magic How To Conjure Up A profitable Investment
Proximity to Attractions: Kissimmee is home to popular attractions and close to major resorts like Walt Disney World Resorts, Universal Studios, and SeaWorld is a major plus for your property. If you want to rent your home out to people on vacation, your property should be within a ten to fifteen minutes drive to the local attractions. This doesn't apply if you want to rent it out long-term to a family who lives here year-round. Being close to major roads, good schools, and places to work is essential to them.
Neighborhood Appeal: Consider investing in neighborhoods with a good reputation, low crime rates, and quality schools. Check out the schools by clicking here https://www.osceolaschools.net/ and the local crime statistics by clicking here https://crimegrade.org/safest-places-in-kissimmee-fl/ Access to Amenities: Ensure your property is near essential amenities such as grocery stores, restaurants, and is close to a major road with easy access to Orlando.
The Spell of Strategic Marketing
When you're wondering how to make property management magic in Kissimmee in Kissimmee, Florida, some decide to manage and rent out their homes themselves, while others choose professional property management companies to help them, like McCormack Realty & Renters Choice Homes, which specializes in Long term rentals and sales of residential homes. If you rent by owner, you must establish a solid online presence through a well-designed website, social media accounts, and listing your property on popular rental platforms.
Professional Photography: High-quality photos showcasing your property's best features can work like a charm in attracting potential tenants. Pricing Strategy: Conduct market research to determine competitive rental rates for your property. If you've hired a professional property manager, they should know how to do these things for you. If you want to know more about property management and need to find a reliable property manager https://renterschoicehomes.com/letting-agent-kissimmee/ if you're renting your home as a vacation rental, read this article https://renterschoicehomes.com/vacation-home-rental-kissimmee/
Tenant Management: The Key to the Harmonious Kingdom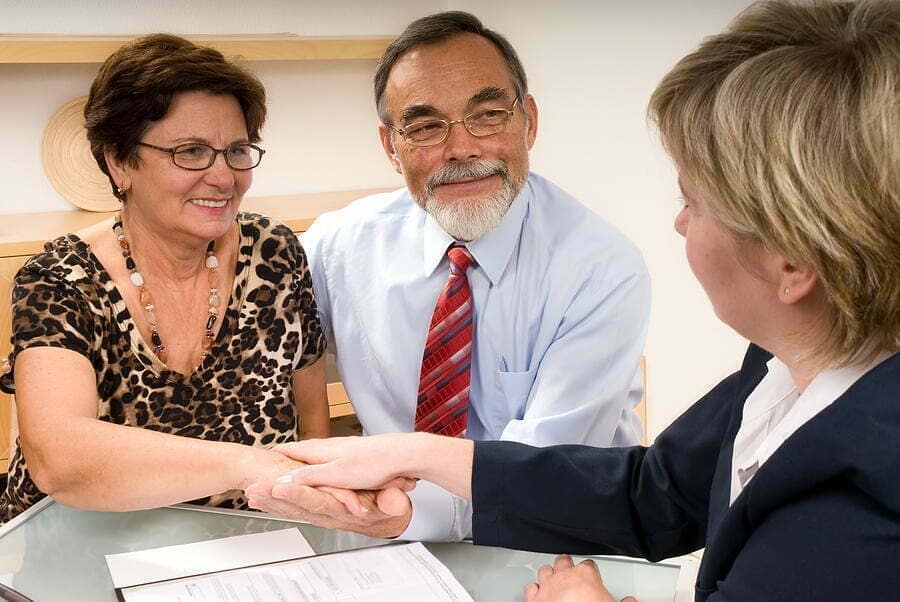 When creating property management magic in Kissimmee, you must do the following things! A good property manager or owner-landlord must do a thorough Tenant Screening: Verify potential tenants' credit scores, employment, and rental history to avoid unpleasant surprises.
Clear Communication: Establish open communication channels and set expectations regarding rent payments, maintenance, and other property-related matters.
Prompt Conflict Resolution: Address issues and conflicts promptly to maintain a peaceful environment and minimize potential property damage.
Abracadabra: Unleashing the Magic of Maintenance and Repairs
Regular Inspections: Property management magic in Kissimmee means you must schedule periodic inspections to identify and address maintenance issues before they escalate. Timely Repairs: Prioritize repairs and maintenance tasks to ensure the property remains in tip-top condition. Reliable Vendors: Establish relationships with trustworthy vendors to provide high-quality work at fair prices.
Enchanting Your Finances: The Alchemy of Property Management
Rent Collection: You must implement convenient and secure methods to ensure timely payments.
Budgeting and Record-Keeping: Maintain accurate records of income and expenses to facilitate financial planning and tax preparation. Market Analysis: Regularly assess local real estate trends and adjust your strategy to maximize profits.
FAQs: Delving Deeper into the World of Kissimmee Property Management Magic
How can I maximize my property's occupancy rate in Kissimmee?
What are the most critical factors when selecting a property management company?
What legal requirements and regulations should I be aware of as a property owner in Kissimmee?
How can I ensure my property is well-maintained while minimizing costs?
What strategies can I employ to attract and retain high-quality tenants?
Conclusion: Revelling in the Fruits of Your Kissimmee Property Management Magic
The enchanting world of Kissimmee property management magic is a realm full of potential. Following this guide's expert tips, you can turn your investment into a veritable goldmine. With the right location, strategic marketing, tenant management, and a keen focus on maintenance and financial management, you'll be well on your way to reaping the rewards of a successful real estate investment in the vibrant city of Kissimmee.
The Magic key
The key to unlocking the magic of Kissimmee property management is a blend of dedication, knowledge, and perseverance by closely monitoring market trends, maintaining solid relationships with tenants and vendors, and staying up-to-date with local regulations.
So, venture into the mystical realm of Kissimmee property management magic, and watch as your investment transforms into a glittering goldmine before your very eyes. May your journey be prosperous, and may your property reign supreme in the enchanting world of Kissimmee real estate. If you need help buying, selling, managing, or renting out your home in Kissimmee, call McCormack Realty & Renters Choice Homes at 407 933 2367 or email: broker@renterschoicehomes.com