Storm season is coming soon and runs yearly from June through November in Orlando and all parts of Florida. So, you need to know how to handle a hurricane in Orlando. When living in the sunshine state, you must decide if our beautiful beaches, amusement parks, vibrant nightlife, and sunshine year-round are worth riding out these storms. Beneath this sunny exterior lies a harsh reality – it is also a hotbed for natural disasters like hurricanes, tornadoes, and floods. If you've invested in a home in Florida, understanding these disasters and knowing how to mitigate damage is crucial. If you rent direct to tenants, check out this article. https://renterschoicehomes.com/what-you-need-to-know-when-you-rent-your-home-direct-to-tenants/
Be Prepared For Hurricanes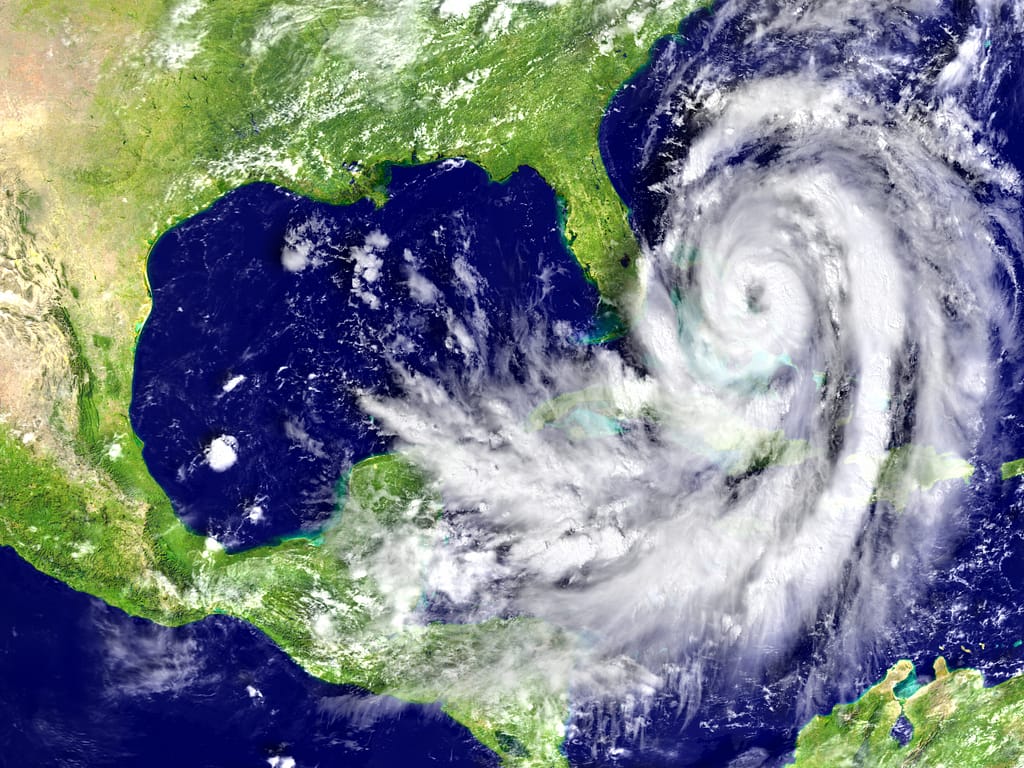 Be prepared! When a hurricane is coming towards Florida, and it's set to hit either coast in Central Florida, you must be prepared, watch regular news updates, and be ready to evacuate if advised and leave as soon as possible to avoid traffic jams. Your safety is more important than your home or work. One of my favorite TV channels for storm information is channel 13 https://www.mynews13.com/fl/orlando/weather/tropical. Another good channel for storm updates is channel six https://www.clickorlando.com/hurricane/. A hurricane that's supposed to hit the coast anywhere in Florida can change direction due to weather conditions; we should have a good idea where it will land 3-5 days beforehand. With winds exceeding 74 mph and often as high as 100 miles an hour, these storms can cause catastrophic damage to property and infrastructure.
Steps to Mitigate Hurricane Damage
Good home insurance is vital if you are a tenant, landlord, or homeowner in Orlando. Check your policy to see what it covers in the event of a hurricane and what your deductible will be. Do you live in a flood zone, and if so, do you have flood insurance? How is your roof looking? Remember to look up and have it checked regularly, especially after a storm has been through, as you don't know what damage the storm did to your roof. Keep your policy handy with other essential documents in a waterproof container nearby.
Inspect Your Property
Along with good insurance, take a good look around your property. The physical damage caused by natural disasters can be extensive and costly, from uprooted trees to shattered windows. Regular home maintenance, like trimming overhanging tree branches and maintaining your home, like trimming overhanging tree branches and maintaining your home's drainage system, can help reduce potential damage from storms and flooding. It would be best to consider installing hurricane shutters and bringing inside items like trash cans, bikes, outdoor planters, furnishings, etc. Any item left outside during a hurricane could become a projectile and damage your property or someone else's.
Property Management In Orlando During Hurricanes
If you're an investor owner or a tenant, your Orlando property management company should send out storm updates. Typically before a storm hits, all the exterior of the homes is checked for anything that needs to be brought inside. The pool pumps are usually turned off so they don't burn out during the storm. Your Orlando property manager should have details of your insurance policy in case they need to file a claim for you. If the phone lines or the internet goes down, you might not hear from them for several days to a week after the hurricane. A good Orlando property management company will check the homes' exterior and knock on doors to see if there is any interior damage. If the tenants are not home, they should leave a notice to contact the office. As soon as power and phones are restored and they've done the property checks, they should email or call you to let you know the status of your home. Fingers crossed, your home only has minor damage, like busted screens or the wind took a few roof shingles. To learn more about Orlando property management services, read this article.https://renterschoicehomes.com/how-to-find-good-orlando-property-management/
Hurricane Supplies
Creating a kit of supplies you could take if you are forced to evacuate is essential. This kit will also be helpful if you can stay home but are still affected by the storm, such as by losing power. One common trend seen when hurricanes are approaching is widespread panic shopping. When this happens, people rush in large numbers to get all the supplies they think they need. However, preparing your kit beforehand can alleviate the potential stress of a very chaotic situation. You should create your kit in a bag you can easily take. Some recommended items to include are:
Creating a kit of supplies you could take if you are forced to evacuate is essential. This kit will also be helpful if you can stay home but are still affected by the storm, such as by losing power. One common trend seen when hurricanes are approaching is widespread panic shopping. When this happens, people rush in large numbers to get all the supplies they think they need. However, preparing your kit beforehand can alleviate the potential stress of a very chaotic situation. You should create your kit in a bag you can easily take. Some recommended items to include are:
Non-perishable food that will be enough for at least three days
Enough bottled water enough to last for at least three days
First-aid kit and remember to include any prescription medication you need
Personal hygiene items, baby wipes, clean underwear, etc.
Flashlights and extra batteries
A battery-operated emergency radio and extra batteries
Waterproof container with cash and important documents
Manual can opener
Lighter, matches and candles
Books and games to keep you entertained
Your pet's supplies
Cooler and ice packs
A plan for evacuation and, if family members are separated, a safe word
If you live in a rented home, inform your property manager that you will leave the house for the storm's duration. Also, notify neighbors if the house is severely damaged during the storm; the emergency services might think you might be trapped inside.
If you own a rental home and are not getting the services you need, contact McCormack Realty & Renters Choice Homes on 407- 933-2367 in the UK at 0161-300-9595 or email:broker@renterschoicehomes.com